Hello ! My name is Duc
I'm an Easy Rider who loves to go on Motorbike Tour with guests and friends all over Vietnam.
An Easyrider Tour is excellent for visiting the whole country being as close as possible to the people & real everyday life.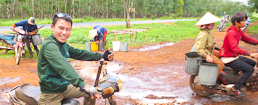 Long tours start everywhere
A tour of four days or longer can start everywhere. Popular are Dalat, Mui Ne, Hoi An, Saigon, Hanoi, Nha Trang and Hue. I can also pick you up at an airport and we start immediately or the next day. Choose freely – it's freeriding.
Tours up to three days must start in our hometown Nha Trang.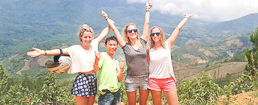 You can choose every route
There is a widespread net of small roads in Vietnam. We like to avoid the main "highways" and take smaller ones. As a Freerider you know which route offers the most interesting things to visit and the best stops.
Count on me – I will find the most desirable route possible. You have a favorite site to visit? That's easy – its an Easy Rider Tour.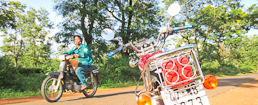 You can finish everywhere
You want to go North or South without returning to your starting point. A Bike Trip is perfect then. To return home I'll put the bikes on a "Sleeping Bus". I don't get seasick on a bus like many other Vietnamese.
If you continue with a local or international flight, I will drop you at the airport in time. Traffic jam? On a bike we smile about that!

If we are a group…
You are self riders: I will be your only guide!
You are passengers: Some of my Easy Rider Friends will join us.
Big groups get a baggage car.

Will we visit Monuments
Yes! We will have monuments and sometimes touristic attractions on our route.
Some like to stop for longer, some for a short glance. You can always decide freely.

What about the People
I love them. Lots of them have a fascinating small family business or are small farmers producing different things.
We stop, chat with them and have local drinks.

What about luggage
I'm travelling with my original Chanel bag. So taking care of valuables – no problem.
Your Gucci collection will travel wrapped in foil on my bike.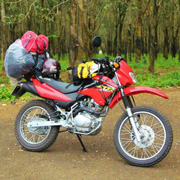 One Day Off-Road Tour around Nha Trang
Developing of Off Road Riding Techniques in Sand Dunes & on Bumpy Roads
You will be a self rider accompanied by Duc
For Fans off Motocross: Beginners & Experienced Riders
Let us have fun on on our 2014 Honda XR. You will do OFF-ROAD MOTORBIKE RIDING on a very light motorbike (about 120 kg) with an absolute forgiving handling. It's easy & fun. Perfect machine for inexperienced beginners and playing tool for experienced riders. Off-Road-Bike with long-travel suspension for rugged terrain.
One Day Tour for 85$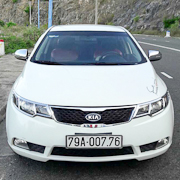 All Tours are also possible in an Air-Conditioned Car
If you prefer to ride by car this is also possible
Up to four persons can be passengers in this Kia Forte. For bigger groups we will use a minivan for up to 8 passengers.
Mr. Duc will be driver and guide on the tour. The Kia is comfortable, smooth riding and of cause equipped with air conditioning. The perfect family car!
Ask for our tour prices by car